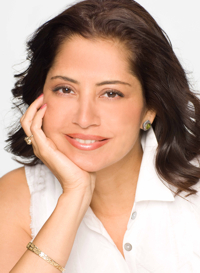 Jianny Adamo, LMHC, LPC, MFT holds a Professional Counselor License in New Jersey, a Mental Health Counselor License in Florida, and is a certified relationship coach through Relationship Coaching Institute. Jianny speaks Spanish.
Jianny's passion to help create intimate, life-long fulfilling marriages led her to earn a Masters of Arts Degree in Counseling from Nyack College, New York, where it combined psychological and spiritual theories to understanding humanity. She believes that intimate relationships, although conflictive at times, are nature's path to healing, personal growth, and happiness. Her interactive eclectic styles draws from Gestalt, IMAGO Relationship Therapy, Life Coaching, CBT, and Positive Psychology.
Jianny provides her clients with positive communication and conflict resolutions skills, as well as intimacy-building skills for greater success and fulfillment. For couples, her focus is to help them to grow in love, intimacy and understanding, and to recharge the love that brought them together. Jianny supports singles to heal from past relationships, break unfulfilling cycles of attraction, and prepare for and attract love. In divorce care, she supports the client to stabilize and heal, and promotes a quicker path to healthy living and love again.
Beth Anagnostis, LCSW, LCADC is a Licensed Clinical Social Worker and a Licensed Clinical Alcohol and Drug Counselor and has been a social worker for nearly twenty years. In addition to working for the Mars and Venus Counseling Center, she also works in an outpatient substance abuse facility with adolescents and with adults who have mental health diagnoses as well as addictions.
One of Beth's areas of expertise includes helping people of all ages with addictions, with a focus on twelve-step recovery as well as cognitive behavioral work and motivational interviewing techniques.
Beth works extensively with young adults who are coping with the social and academic demands of college. In addition, she specializes in working with young people who have completed college, a trade school, or high school and are struggling to transition into the world of full-time work and adjusting to being at home with their immediate family again or living on their own.
Beth also specializes in adolescents with behavioral difficulties, anxiety and depression, substance abuse, ADHD and ADD, and broken families. There is a strong focus on family work.
Beth also helps couples and individuals who are in need of better communication skills and who may be suffering from a variety of mental health issues like depression, anxiety, or other mood disorders or personality disorders and are in need of support. In addition to cognitive behavioral work, she comes from a place of helping clients focus on their strengths and goals and also utilizing mindfulness techniques such as breathing exercises and meditation.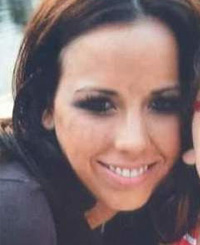 Tricia-Leigh Best, LPC is a Licensed Professional Counselor and a relationship expert specializing in individual, adolescent, couples, and family therapy. Specializing in trauma and healing repair, she focuses on helping individuals align with themselves and become braver in relationships. She's helped numerous couples reconnect, build healthy marriages and work through the challenges of divorce. Her experience with family therapy has equipped her to strengthen parent-adolescent relationships. At the core of her work is an integrative approach that helps women and men love themselves more and connect to others in meaningful ways.
Within her individual coaching work, Tricia-Leigh promotes courageous living through empowerment. She facilitates acceptance and transcendence to help you recognize the truth of who you are and what you need. Her guidance can help you radically reinvent your life by embracing the obstacles that keep you stuck. Tricia-Leigh offers one-on-one sessions as well as workshops to facilitate personal growth and the particular challenges of the pandemic. She comes from a family of health practitioners who have contributed to the Denville community for over 40 years.
"I'm all about heart, humor, and love."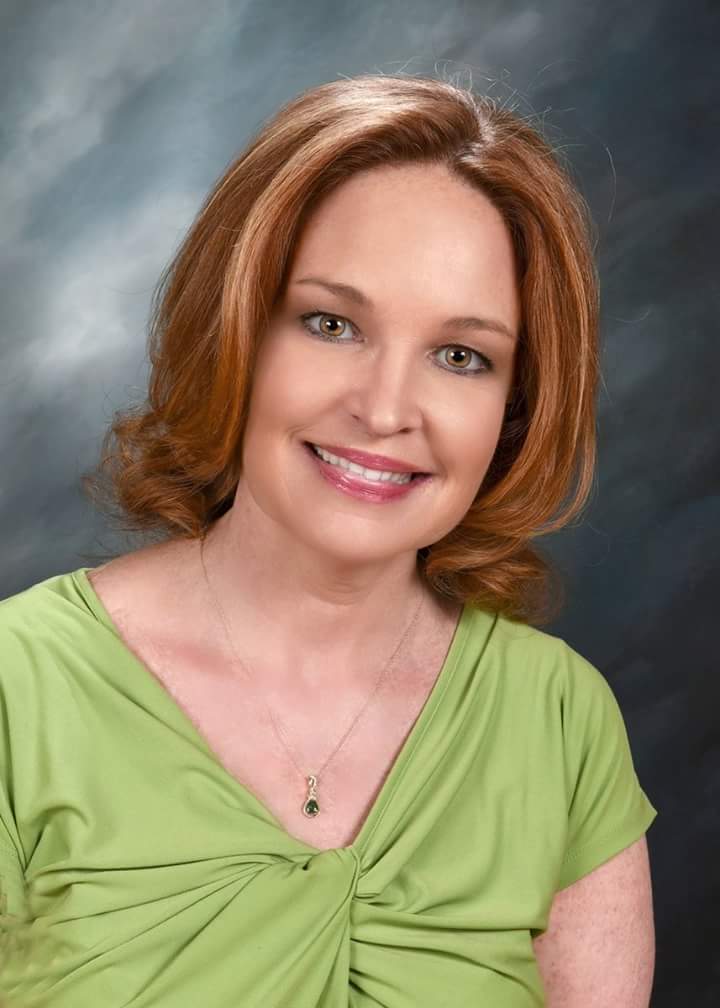 Michelle Branigan, MSW, LCSW, ACSW, B.C.D. is a licensed clinical social worker who holds a Masters Degree from Columbia University School of Social Work. She attained certification with Academy of Certified Social Workers and is a Board Certified Diplomate in Clinical Social Work. She has certification in Gestalt Psychotherapy and certification in Gerontology from Rutgers University. Michelle has an extensive background in clinical social work supervision in healthcare settings and holds SIFI certification from NYU School of Social Work.
For more than twenty years, Michelle has helped individuals, couples, and families better understand themselves and develop better ways of communicating with their loved ones. Michelle specializes in life transitions such as adolescent emotions, young adults seeking career and relationships, premarital, marital, parenting concerns, middle age to advanced age, and she addresses ways in which the client can feel positive in how they are handling and navigating their lives and situations therein.
Michelle believes in the mind/body/spirit connection, and she has expertise in working with clients coping with anxiety, depression, chronic physical conditions and illnesses, as well as terminal illness. Her background provides compassion for those dealing with caregiver concerns, the aging process, or the death of a loved one, including pets. She believes that loss is a part of life and, though difficult and challenging, it can also be a time of growth. Through her bereavement work, Michelle provides clients the opportunity to discover hope and healing. Michelle will integrate your faith if this aspect is important to you in your healing process.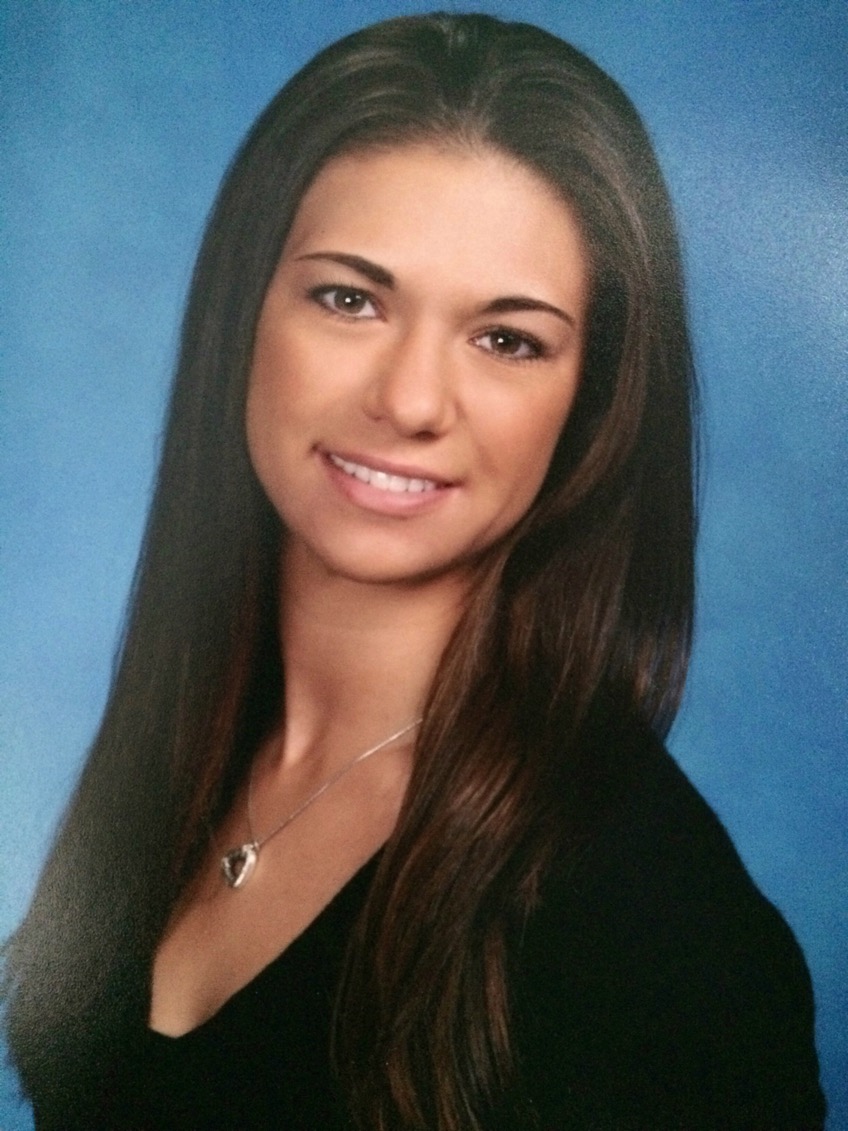 Dara Dwojewski, LPC, LCADC is a Licensed Professional Counselor and a Licensed Clinical Alcohol and Drug Counselor who specializes in working with children, adolescents and their families. After receiving her Bachelor's Degree in Psychology and Education from Bucknell University, Dara began working with adolescents struggling with behavioral, mental health, and substance abuse difficulties. She earned her Master's Degree in Counseling as well as a drug and alcohol counseling certification from Montclair State University. Dara has experience working with children of all ages coping with crisis including depression, anxiety, family problems, problems in school, social difficulties, developmental delays, and substance use. She also has experience working closely with the Division of Child Protection and Permanency (formerly DYFS), children in foster care, and their families.
Dara has also worked with adults managing mental health, substance abuse, and co-occurring diagnoses. She has experience working with people facing a wide variety of challenges including family conflict, addiction, depression, anxiety, bipolar disorder, schizo-affective disorder, schizophrenia, and career and financial difficulties. Dara often draws from Cognitive Behavioral Therapy, but frequently employs a variety of techniques such as play therapy, motivational interviewing, mindfulness, and solution-focused techniques.
As a former Division 1 athlete, Dara also enjoys working with young athletes and incorporating elements of sports psychology. She believes in a strength-based and goal oriented approach to counseling, and is passionate about helping others reach their full potential and attain positive emotional health.
Lauren Gates, LCSW is a Licensed Clinical Social Worker with over 20 years of experience in a variety of settings. Lauren has a Bachelor's Degree in Psychology from the University of Central Florida and a Masters in Social Work from NYU.
Lauren worked with military Veterans for over 13 years. Additionally, Lauren has extensive experience with high-risk clients with a myriad of diagnoses, including Bipolar Disorder, Schizophrenia and PTSD. Lauren has worked with couples and is trained in Imago Therapy, which puts the focus on repairing communication patterns in relationships and understanding each partners' needs. Lauren has also worked with families, children, and adolescents and enjoys working with young adults assisting them through life's transitions.
Lauren provides a positive, warm, and caring approach in which the goal is for clients to feel safe and heard. Lauren is flexible and will tailor her approach, meeting the client where they are at. She is trained to utilize CBT, person-centered therapy, psycho-dynamic, mindfulness, and self-care.
Susan Keefer, Ph.D., LPC, New York City Co-Director is a Licensed Professional Counselor with a Ph.D. in Social Psychology. Susan works with couples experiencing relationship issues, such as difficulties in communicating or resolving conflict, and with individuals experiencing a variety of concerns, from mood disturbances, such as anxiety and depression, to struggles with addiction.
Susan utilizes an integrative approach in counseling that helps clients to discover and build upon their unique strengths, and that emphasizes each person's responsibility for affecting and improving his or her own life circumstances. Fluent in cognitive, behavioral, humanistic, and psychodynamic theory and techniques, Susan also relies on contemporary and more contextual approaches to counseling, such as Solution-Focused Therapy, Narrative Therapy and Mindfulness-Based Cognitive Therapy.
Susan is also a passionate believer in the mind/body connection. With 10 years of experience as a yoga teacher, she has seen the positive results that physical exercise, proper nutrition, and meditation can play in creating a balanced lifestyle and improving psychological well-being.
Rob Klein, Ph.D, LSW has been working in the fields of mental health and education for more than 25 years. He is a teacher at heart, helping clients to move past just "fixing the problem" by teaching skills that sustain healthy, meaningful relationships, refine communication, and improve collaborative problem-solving.
Rob offers sessions for couples, individual, adolescent, and family counseling, as well as support for clients involved in 12-step programs for addiction recovery. His focus is on identifying patterns of behavior that act as obstacles to growth in order to promote better understanding and self-awareness. He frames sessions with a strength-based, goal-oriented approach that helps clients discover and build upon their own unique traits. His work emphasizes positive communication, building skills for greater relationship success while at the same time creating a safe space for conflict resolutions to support healing and acceptance. He is passionate about helping his clients reach their full potential and emphasizes personal responsibility for improving their own life circumstances.
After completing his bachelor's degree in Fine Arts at Brandeis University, Rob started his career working with adolescents struggling with behavioral, mental health, and substance abuse issues. Rob holds both a master's degree in Clinical Social Work and a doctorate in Educational Administration and Leadership from New York University. As a school Learning Specialist and certified School Social Worker, Rob brings decades of experience assisting students and their parents with various school-related issues; attending to academic and behavioral challenges as well as other problems connected to social-emotional learning. He specializes in adolescent and family counseling to address issues related to Specific Learning Disabilities, ADHD, behavioral difficulties, anxiety, and substance abuse, with an emphasis on family systems work to strengthen parent-child relationships.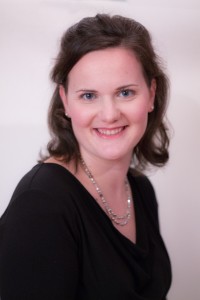 Jennifer Pinto, LPC is a Licensed Professional Counselor who received her Master's in Counseling from Nyack College. Jennifer provides individual therapy, couples counseling, and family counseling. Her areas of expertise include anxiety, depression, grief and bereavement, and strengthening relationships through more effective communication.
Jennifer also has training in Christian Counseling, which can be incorporated into therapy upon request. In addition, Jennifer holds a Bachelor's in Education and she has a specialty in working with children and teens, their schools, and their parents to help with anxiety, depression, grief and bereavement, divorce, troubles in school, ADHD, behavioral issues, and parenting support.
Jennifer Pinto is married and lives in North New Jersey with her husband and three children.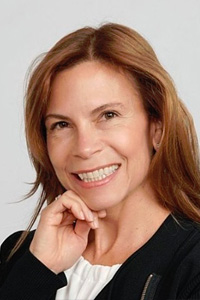 Michele R. Resnick, LCSW/MBA is a seasoned therapist and has been practicing Social Work in a variety of settings for more than 20 years. In working with couples, her goal is to help them heal from current and past hurts, understand the impact of individual family history on the present day relationship, and lay the foundation for a satisfying and loving relationship in the future. In addition to working with couples, she is also committed to working with adult individuals to help them achieve greater personal satisfaction and fulfillment.
Michele earned her Master of Social Work from the University of Pennsylvania. She also holds an MBA in Healthcare Administration from Baruch College and the Mount Sinai School of Medicine. With her passion for working with couples, she trained at the Ackerman Institute for the Family in NYC. In addition to the Ackerman Relational Approach, Michele is influenced by John Gray, the Gottman approach, Esther Perel, and Terry Real, all renowned and well-respected couple's therapists. Michele is a Bergen County Resident and lives with her family.

Silver Saporito, LCSW, FNTP is a Licensed Clinical Social Worker having received her Masters degree from Rutgers University School of Social Work. She is also a Certified Functional Nutritional Therapy Practitioner through the Nutritional Therapy Association. Silver provides individual, family and couples counseling. She specializes in the treatment of relationship issues, depression and anxiety disorders and nutritional health. Silver uses an integrative approach in counseling drawing upon Cognitive Behavioral Therapy, Solution-Focused Therapy, Mindfulness, Motivational Interviewing and many others.
One of Silver's areas of expertise is the food/mood connection, what we eat and how it has a direct impact on how we feel. She believes in the importance of a whole food, nutrient dense diet in order to achieve optimal mental health. By focusing on physiological function, lifestyle choices, culinary wellness, and social and emotional well-being, Silver helps individuals support their bodies innate ability to heal itself. She assesses client's bio-individual needs such as blood sugar regulation, food allergies, digestive distress, hormonal imbalances, emotional stress and nutrient deficiencies. She offers comprehensive strategies such as nutritional plans, lifestyle and behavior modifications, stress and nervous system re-patterning and supplemental nutrients in order to progress the body toward a state of balance.
Silver works with couples experiencing relationship issues such as communication problems, difficulties involving trust, frequent arguing and feelings of disconnection. Silver integrates many theories and models when working with couples including John Gray, Terry Real the Gottman approach, Imago therapy, and other influential leaders in the field.
Silver's work experience includes school counseling where she worked with elementary aged students experiencing behavioral issues. Additionally, she has experience in community mental health agencies where she has helped individuals suffering from depression, anxiety, post-traumatic stress disorder, and mood disorders.
Silver is married and lives with her husband and two children in Northern New Jersey.
Elisa Schenker, LCSW is a Licensed Clinical Social Worker. A graduate of Roger Williams University with a bachelor's degree in Psychology, she earned an MSW from the University of Maryland. Elisa's prior experience includes working with adults in long-term addiction treatment, as a clinical supervisor of a women's addiction recovery program and as a therapist in an outpatient treatment program.
Over the last twenty-five years Elisa has worked in a school setting with students from middle school through high school. In that role, Elisa helps them manage their anxiety, depression, social, and familial difficulties that often impede their learning. In this time of uncertainty, Elisa works with parents, teachers and clinicians to help each student reach their full potential.
Utilizing her experience, Elisa focuses on helping clients build healthy relationships through open communication, developing trust and a sense of self. With a focus on goal-oriented therapy, Elisa uses a multi-faceted approach to help parents, individuals, couples, and adolescents learn coping and problem-solving skills to better deal with life's stressors. Through talk therapy, role playing, guided reading influenced by John Gray, Adam Grant and Brene' Brown, Elisa encourages each of her clients to find their own voice.
Socorro Caballery-Smith, LCSW is a Licensed Clinical Social Worker who received her Master's in Social Work from Fordham University She has worked at Hackensack University Medical Center and the Jewish Board of Family and Children Services. Socorro began her private practice in 2003.
Clients describe Socorro as "a caring, nurturing, and gentle psychotherapist." She strives to treat each person as a unique individual, and helps them direct the treatment that will move them beyond the problems they are facing to a more fulfilling and authentic life. Socorro enjoys witnessing the progress of psychotherapy and growth of her clients.
Socorro follows her orientation in psychoanalytical and psychodynamic work; however, she is also is interested in the interplay between the body, mind, and spirit and incorporates the techniques of psychodrama in trauma work when deemed fit.
Socorro specializes in women's issues and empowers women by guiding them to see their inner strengths, envision their potential, and develop an awareness of how powerful they are to generate change in their lives. Socorro extensively works with clients who have anxiety and depression with a strong resolve to facilitate them to learn the lesson that is inherent within these conditions. She also has experience with high conflict couples, providing those who have lost their way with the hope of a solid reconnection in their relationship.
Socorro is bilingual and is able to work with a culturally diverse Latino population.
Judith Rosenbaum, MSW, LCSW, LCADC is a Licensed Clinical Social Worker and Licensed Clinical Alcohol and Drug Counselor. She Judith received her degree from Fordham University. She enjoys working with young children, adolescents, as well as adults. Her clinical expertise includes working with clients with mental health challenges such as major depression, bipolar disorder, anxiety, ADD/ADHD, obsessive compulsive disorder, and PTSD. Judith's background includes working with couples and families with relationship issues including difficulty with communication and conflict resolution, as well as singles about dating and pre-marital concerns.
Judith uses an integrative approach to counseling and has advanced training in Cognitive Behavioral Therapy, Mindfulness, Dialectical Behavior Therapy, and Motivational Interviewing Therapy. She also believes in the therapeutic effects of the mind/body/spirit connection and in assisting her clients in realizing their own strengths to effect life changes.
As a licensed clinical and alcohol and drug counselor, Judith works with adolescents and adults using the 12 step program. Her experience includes working in both intensive individual outpatient and aftercare programs and working with groups. Her clients includes those with legal issues as well as those with both mental health and addiction issues.
Judith holds a B.A. in Education from Fairleigh Dickson University. She taught for many years before becoming a psychotherapist. In addition, she is a licensed school social worker. This background enables her to better assist parents dealing with various parenting and school issues.
Judith received her SIFI (Seminar In Field Instruction) from Rutgers School of Social Work. Over the years she has supervised numerous students in BA and graduate programs for social work, psychology, and LAC. She has also supervised candidates for substance abuse certifications or LPC licenses.
Belinda, Administrative Director
Wishing to be an integral part of a center that implements the principles and theories of Dr. John Gray, Belinda has proudly assumed the duties of Administrative Director since the year 2000. Her experience with administrative coordination spans more than 28 years.
Belinda manages all office procedures, upholds the strictest confidential operations of the center, and delivers steadfast support to the co-directors and staff.
Belinda is the primary point of contact for clients and the first step through the murky terrain that is health insurance. Belinda is here to help maneuver through this complex insurance process, to remove the hassle of claims submission by submitting primary and secondary claims for all clients, to overcome insurance obstacles, such as authorizations, delays, and denials, and to answer any and all billing questions.
Belinda works closely with the counselors to implement the best possible health insurance strategies based on plan coverage, to apply the fairest sliding scale fee for those who do not have insurance, and to provide high-quality, high-value care to all who seek counseling and coaching.
Belinda has a Bachelor of Science. She is married and lives in Northern New Jersey.